hook: Hends 454 sizes 8 to 12
thread: Black UNI 8.0
rib: Oval silver (fine or medium depending on hook size)
tail: Golden Pheasant Tippet
body: Claret/purple dubbing
hackles: Black hen & Claret cock (palmered together)
shoulder hackle: Blue Jay
Step1: Tie in the tail fibres.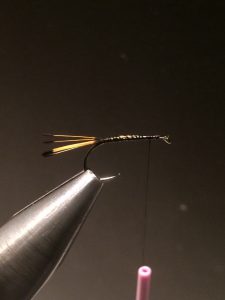 Step 2: find a good colored jay feather, and strip of the fibres.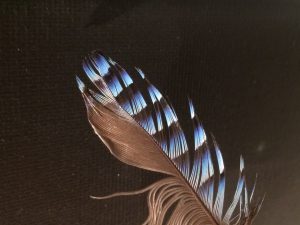 Step 3: Tie in the jay fibres pointing forward, make sure the majority of fibres shows the backside of the blue color.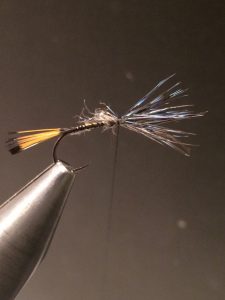 step 4: fasten silver wire at the bend of the hook.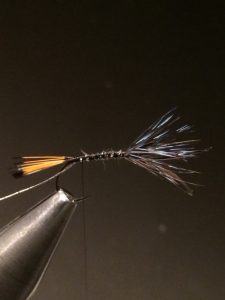 Step 5: Tie in Hacklefibres and pair them, fasten the top of the feathers to hook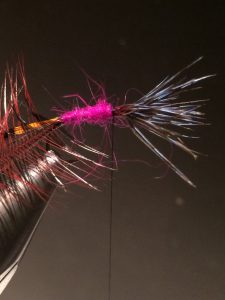 , drag out fibres from the stem.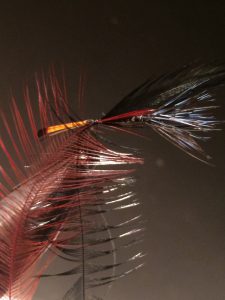 Step 6: Add Dubbing to thread.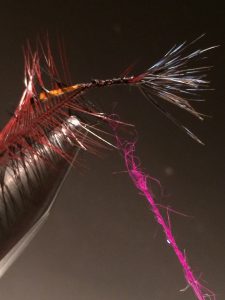 step 7: Dubb the body.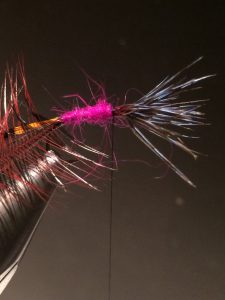 step 8: Wrap the hackle around the hook paired. drag the hackle fibres backward while you tie them around the hook. 5-6 times.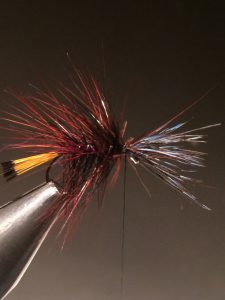 step 9: Tie in the silver wire opposite direction than the hackle. to fasten hackle better, make sure not to tie down hacklefibres.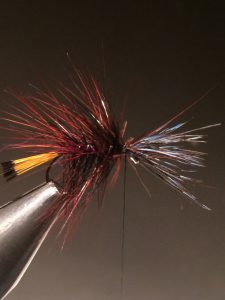 step 10: Tie jay feather backwards.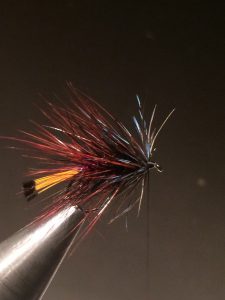 step 11: Brush out the hacklefibres
Step 12: Now you are finish, Enjoy tying everyone.