Wolly bugger step by step
Hook: Swimming nymph #6-14
Bead: 3-3,8mm color of choice
Collar: 2,9mm color of choice
Tail: Black marabou
Body: Black ostrich herl
Hackle: Black Hen
Ribb: krystall flash
Body/tail: Flashobou fibres.
Step 1: Mount bead then collar to hook.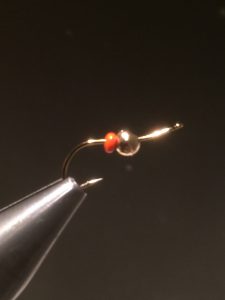 step 2: tie in marabou fibres to bend of the hook.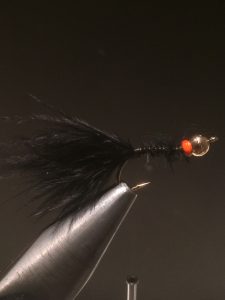 step 3: fasten Hackle at its tipp, and drag all fibres backward pointing out, also fix ostrich herl at same location.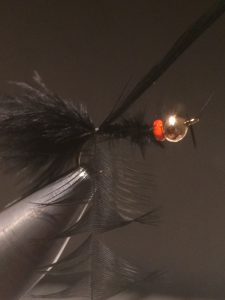 Step 4: Tie ribbing at same location as hacle and herl.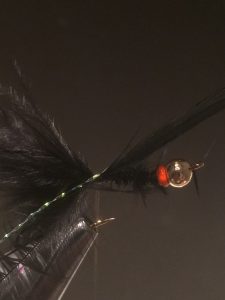 Step 5: Tie ostrich herl around the hook to make the body.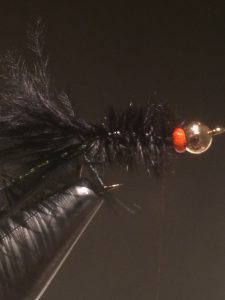 Step 6:tie inn Flashabou fibres at collar position pointing bacwards as long as tail is.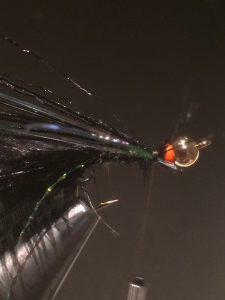 Step 7: Turn hackle around the hook and over the fibres.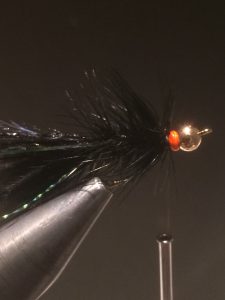 step 8: Last step is ribbing, the opposite direction than the hackle.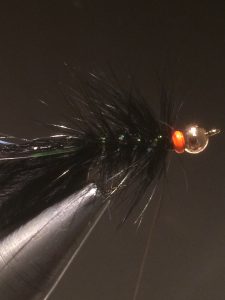 You are done 🙂