Hook:   Swimming nymph #8-14
Bead: 2,8mm-3,8mm any colour.
Tail: Fibers of CDC olive.
Ribbing: UV ribbing From Troutline.
Body: Olive hares ear dubbing from Hends.
Thorax: phasant tail fibres.
Legs: spun cdc olive fibres.
Step 1: Mount Bead to hook.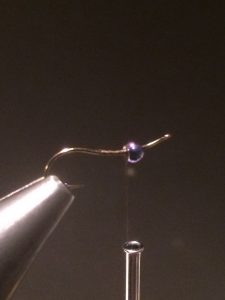 step 2: Make the tail With some fibers of CDC olive.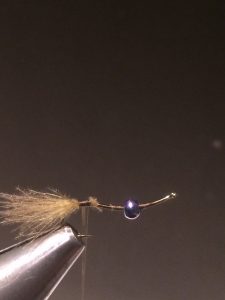 Step 3: Fasten Ribbing at tail base.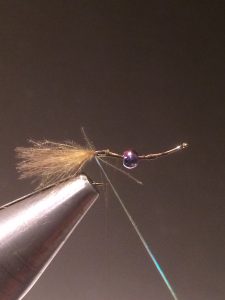 Step 4: Apply olive Hares ear dubbing to tieing thread.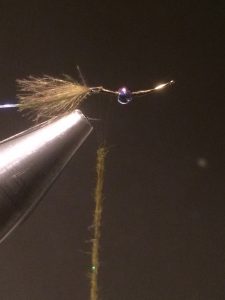 Step 5: Dubb body.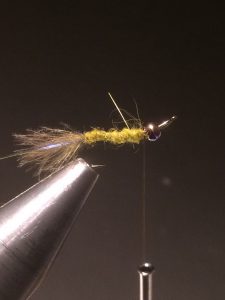 Step 6: Ribb Body.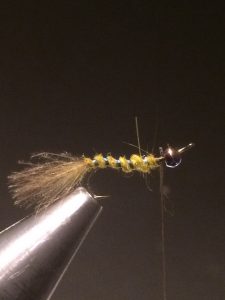 Step 7: Fasten phesant tail fibres pointing backward towards the hookbend.
Step 8: make a loop With tieing thread.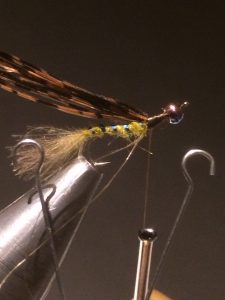 Step 9: Place cdc fibres inn the lopp.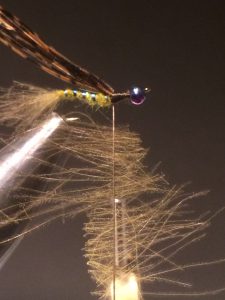 Step 10: spinn the loop.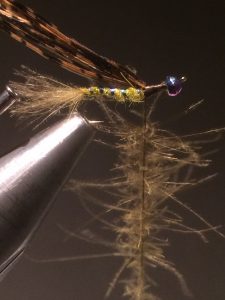 Step 11: Dubb thorax.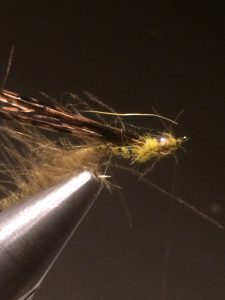 Stepp 12: Apply cdc fibres who is spun.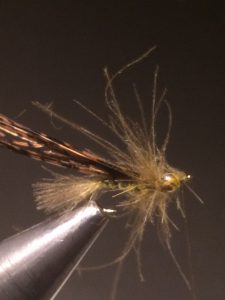 Step 13: phesant tail fibres over the bead and spitt cdc fibres to the sides,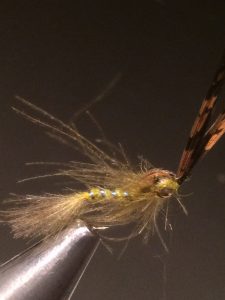 Step 14: Add uv Resin on thorax (optional)