hook: Hends 510BL  sizes 8 to 22
thread: Brown veevus
rib 1: Flat Holo gold
rib 2:  Black Uv rubber.
Thorax:  Black peacock spectra
cheecks:  Brown goose biot
Gill:  Whitw poly yarn
step 1:  Mount hook and tie in the tread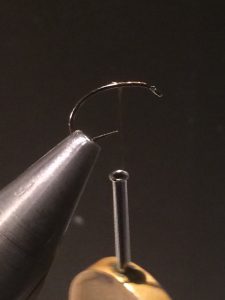 step 2: Tie in Ribbing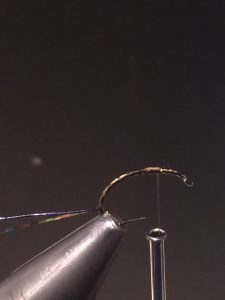 step 3:  Tie in both ribbing at the same time.
step 4: Cure body with uv resin.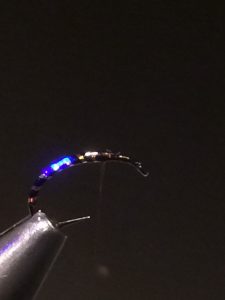 step 5: mount cheeks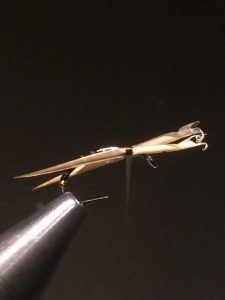 step 6: Tie inn poly yarn and make a figure eight around yarn with the tread.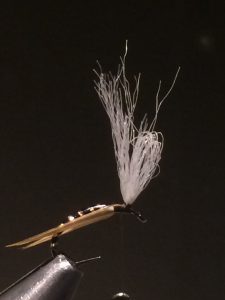 step 7: Dubb Thorax.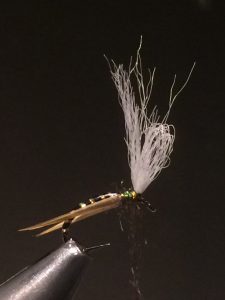 step 8: Goosebiot forward towards the head.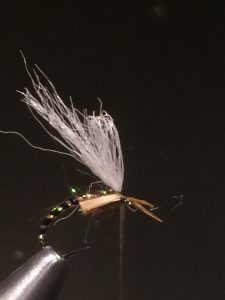 step 9: snap off the eksessand you are done, ENJOY